Made By
Cooperative Tisseuses of Ain Leuh
Cooperative Tisseuses has existed since 1977 and was one the first weaving Cooperatives officially recognized in Morocco. As of today, the Cooperative is comprised of 24 full-time members. Ain Leuh is located in the Middle Atlas Mountains and is known for intricate zemmour hanbels.

Number of Artisans: 24
Association Founded: 1977
Region: Middle Atlas Mountains
Rug Techniques: Flatweave, Zemmour Hanbel, Boucherouite, Handria
Rug Style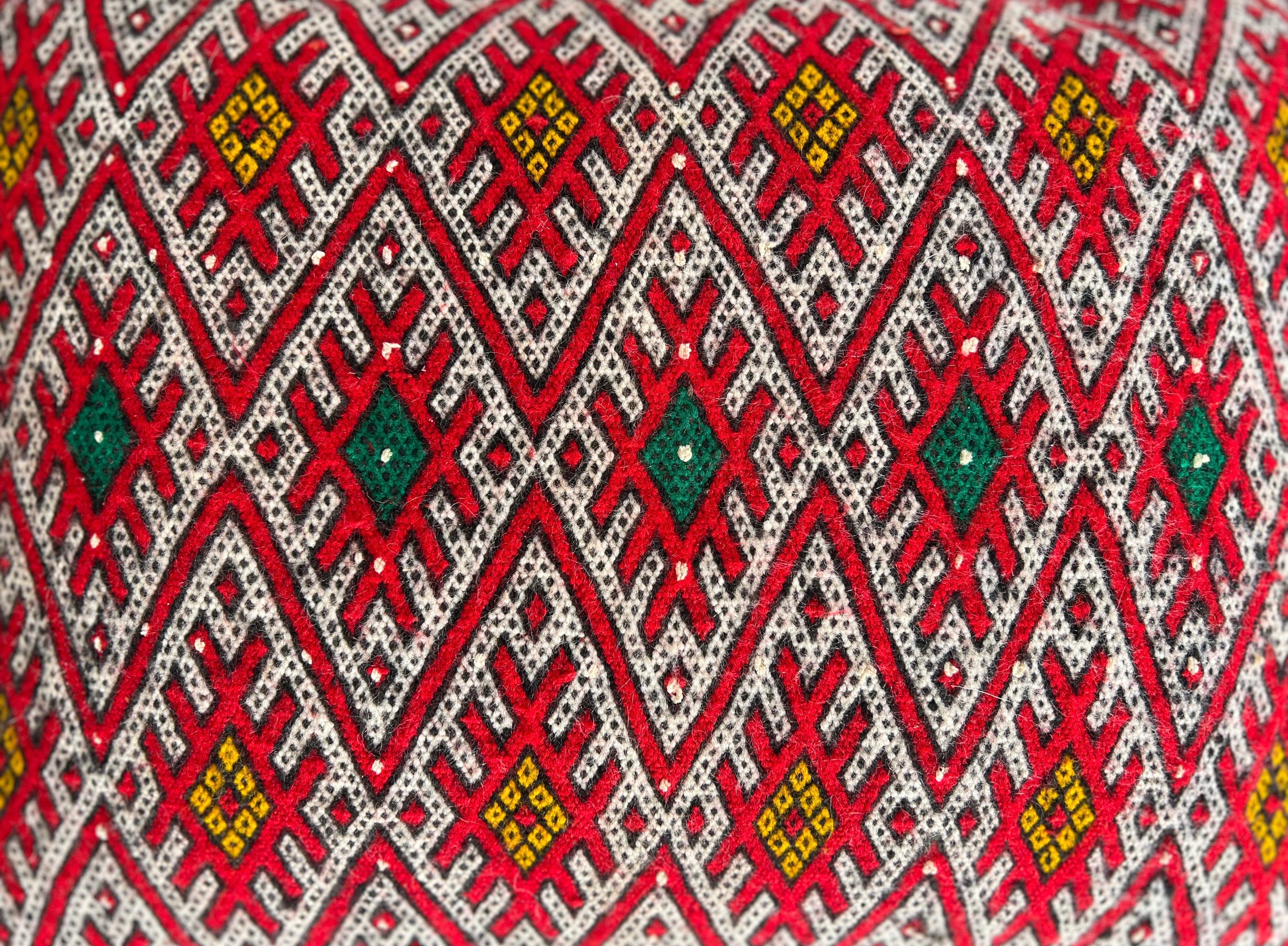 Zemmour Hanbel
Originating in the Middle Atlas Mountains, Zemmour hanbel rugs and pillows are made with the thinnest of sheep's wool.

This labyrinth-like weaving technique requires acute focus and skill. Each symbol in the design is created with an intricate system of counting. You will always find something new to admire in these detailed pieces.

As the loom and weft (the yarn base of the weave) rub together, this creates a rhythmic sound, like the plucking of a guitar.