Made By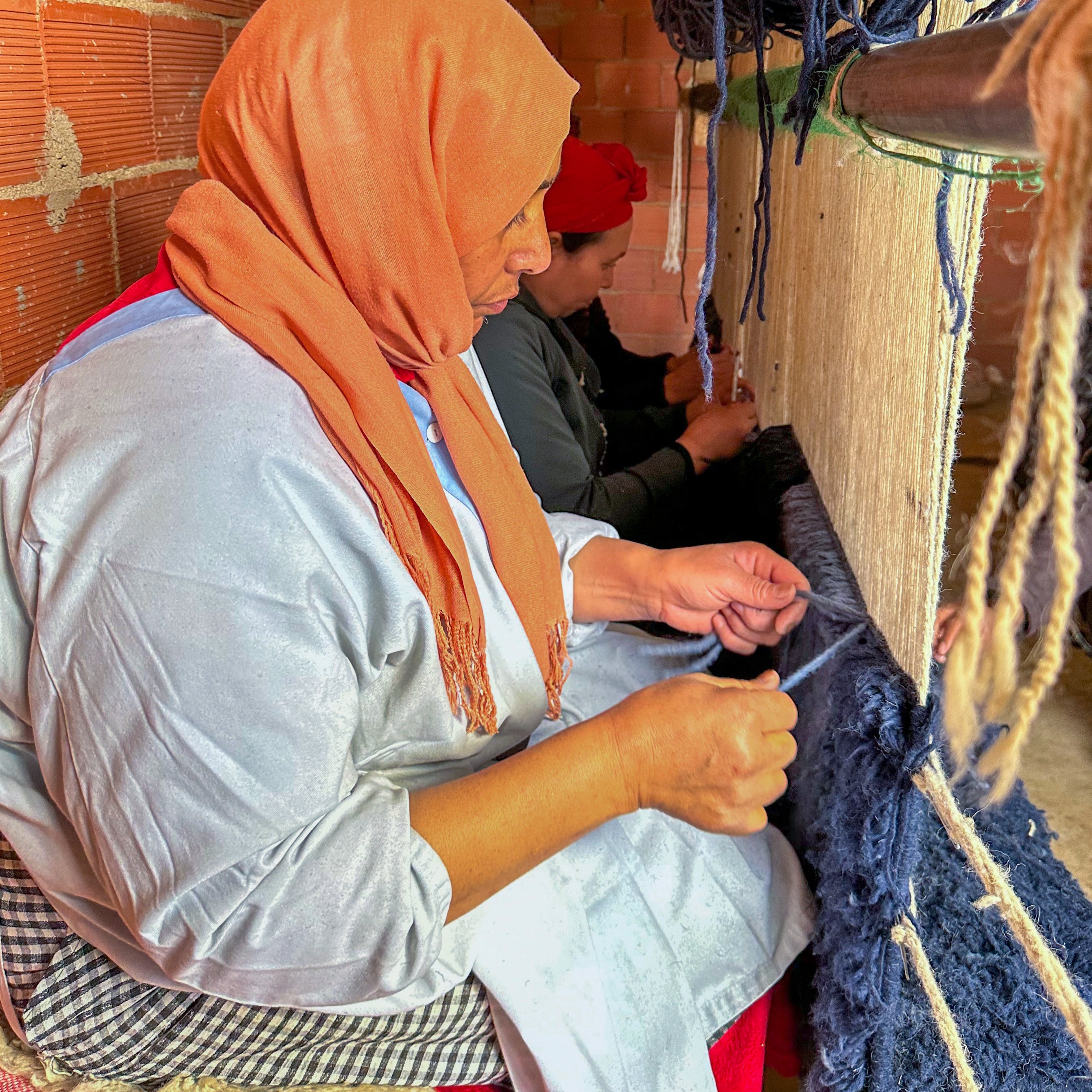 Keltouma and the Artisans of M'rirt
Keltouma and her daughter Soukina lead this group of 25 artisans from a Village just outside Beni M'rirt, in the Middle Atlas Mountains. Founded in the early 2000s, the collective makes medium to high hand-knot rugs, as well as M'rirt Zanafi rugs, a style named after the region. Traditional rugs from this region use a thick knotting technique, which makes the rugs feel extra plush.

Number of Artisans: 25
Association Founded: 2000
Region: Beni M'rirt/Middle Atlas Mountains
Rug Techniques: Boujad, Medium-to-High Hand-Knot, M'rirt Zanafi
Shop Keltouma and the Artisans of M'rirt Collection
Discover More
Rug Style
Medium to High Hand-Knot
There are many varieties of a rug that contains a Medium to High Hand-Knot—Boujad, Azilal, Beni Ourain, Beni M'Rirt, and Marmoucha, to name a few. While they may have similarities, the knot technique varies depending on the region or tribe the rug comes from.

This specific technique come from Beni M'rirt in the Middle Atlas Mountains. The traditional Beni M'rirt rug contains a thick knot which allows for their rugs to feel extra plush.

This style has been modernized by incorporating unique recessed Flatweave lines which creates a mesmerizing dimension to the rug.