Made By
Anzal
This Women-Only Association is located in the Village of Anzal, about 30 kilometers north of the popular weaving town, Tazenakht. The Anzal collective was founded in 2007 and is kept alive by women passing the craft down through the generations. Saida, the President of the Association, is our liaison for all our custom orders.

We met the women of Anzal in 2019 on a special day for the Association. After sharing a small space with a men's Association, the women were finally moving into a bigger space, just for them. The night before our visit, the women had blessed and celebrated the new space with a prayer and a meal of homemade couscous. We were the final visitors to purchase in the old space. The women of the Association told us that our visit answered their prayers for a successful start to their new journey.

Number of Artisans: 80
Association Founded: 2007
Region: Siroua
Rug Techniques: Flatweave, Hanbel, Zanafi, Low Hand-Knot, Kharita Mixed Techniques, Boucherouite
Rug Style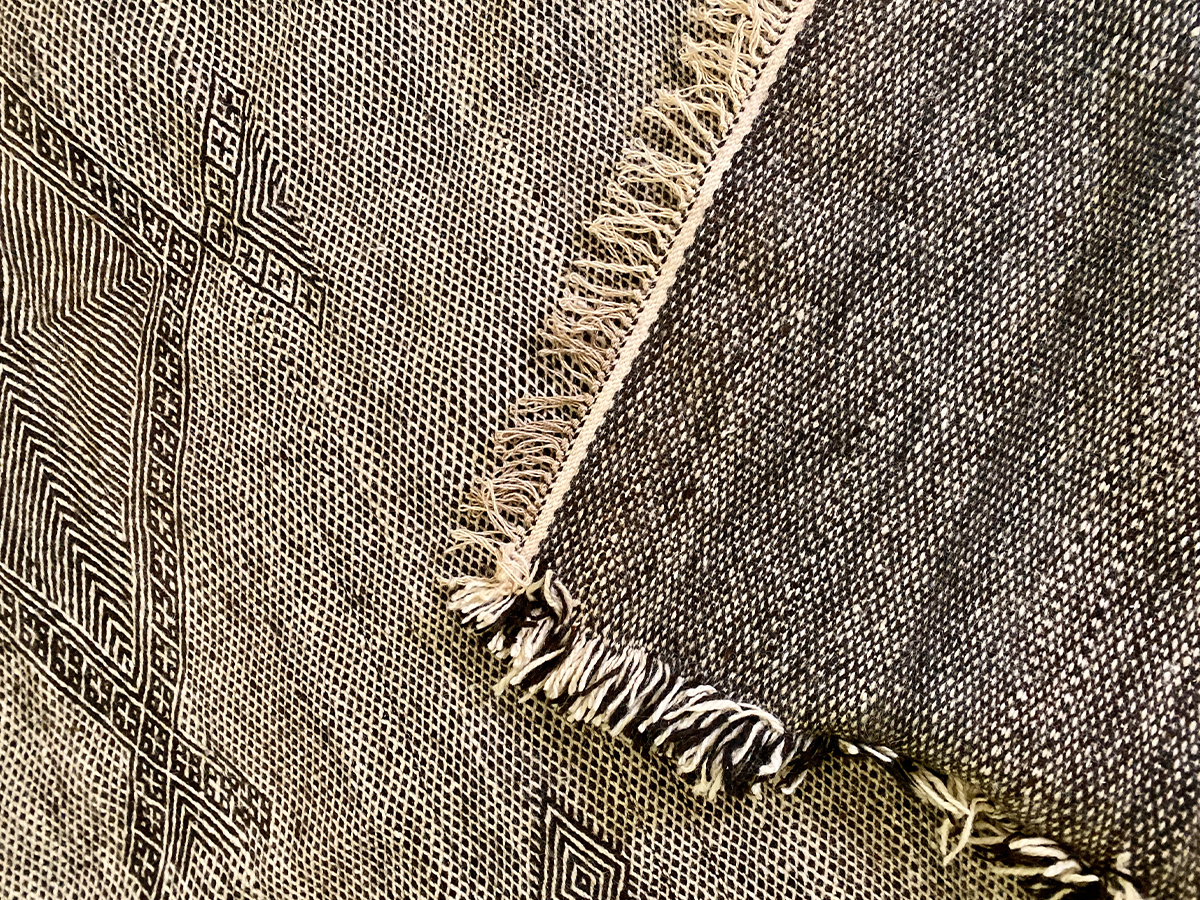 Zanafi
The Zanafi weaving technique comes from the High Atlas Mountains.

This technique requires the highest level of skill and concentration. Each row is created with an intricate system of counting. This style is extra special as it's reversible.

The Zanafi rug is also known for its side tassels, but can be woven without them on request.